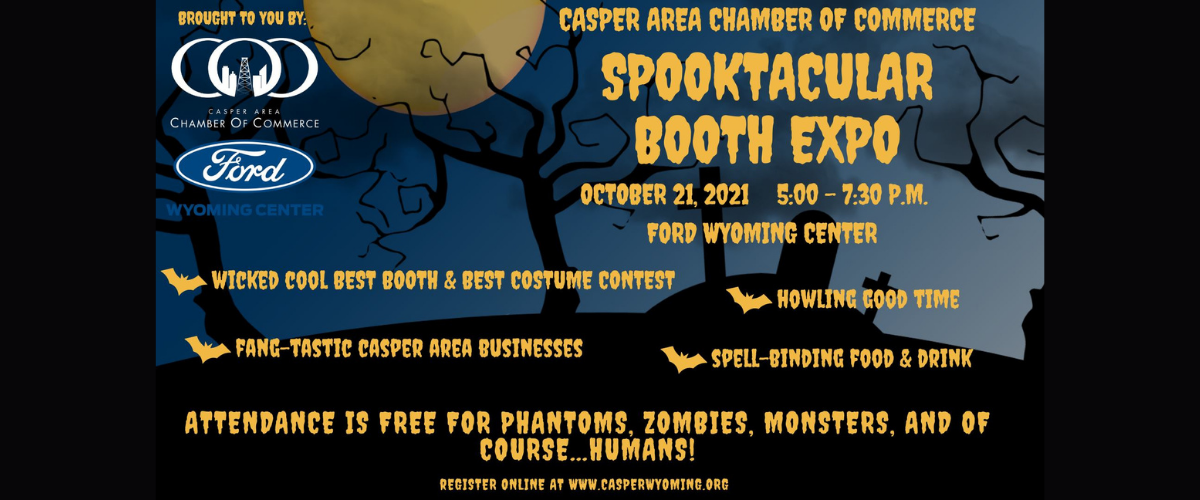 2021 SPOOKtacular BOOth Expo
2021 SPOOKtacular BOOth Expo
October
21
, 2021
2021 SPOOKtacular BOOth Expo
Date

October

21

, 2021

Event Starts

5:00 PM
Event Details
Halloween is coming soon, so grab your mask or your broom! The Chamber and Ford Wyoming Center will be your hosts, come dressed as yourself, a witch, or maybe even a ghost!
There will be fun, cocktails, and witches brew, and some tasty snacks like a finger or two. Come prowl Casper Area businesses for some ghoulish fright and rank the most creative costumes and booths in sight! Attendance is free for phantoms, zombies, monsters, and of course…humans!
Booth spaces are available – Contact the Chamber for more information!
Additional Ticket Information
Free admission; open to the public