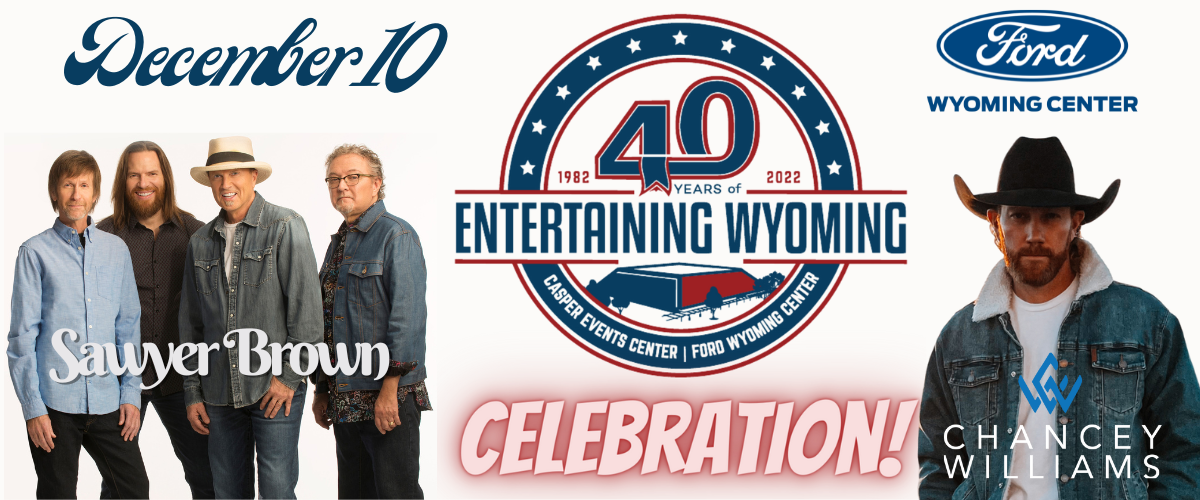 40th Anniversary Celebration Concert
Sawyer Brown, Chancey Williams & Josh Dorr
40th Anniversary Celebration Concert
Sawyer Brown, Chancey Williams & Josh Dorr
December
10
, 2022
40th Anniversary Celebration Concert
Sawyer Brown, Chancey Williams & Josh Dorr
Date

December

10

, 2022

Event Starts

6:30 PM

Ticket Prices

$40 and $19.82

Availability

On Sale Now

Doors Open

5:30 pm
Event Details
Doors will open at 5:30 pm. We'll have various displays on the concourse level so attendees can take a walk down memory lane as they explore our history and favorite memories from the last 40 years. The concert will kick-off with Josh Dorr at 6:30 pm, then Chancey Williams, followed by Sawyer Brown as they appear for their NINTH TIME on our stage. Stick around after the show for our After Party. We'll have more drink specials, music from the last 40 years of concerts, and time to check out memorabilia you missed earlier in the day.
Party like it's 1982- wear your best dressed 80's attire. You are the star of this show! Enjoy a special red carpet walk with a photo experience to commemorate the star you are.
Ticket prices have been established to honor our opening year and 40th anniversary and are $19.82 for reserved seats in the stands or $40 for general admission standing room only on the floor. General Admission Floor will have limited seating available at a first come, first sit basis.
Additional Ticket Information
General Admission Floor will have limited seating available at a first come, first sit basis.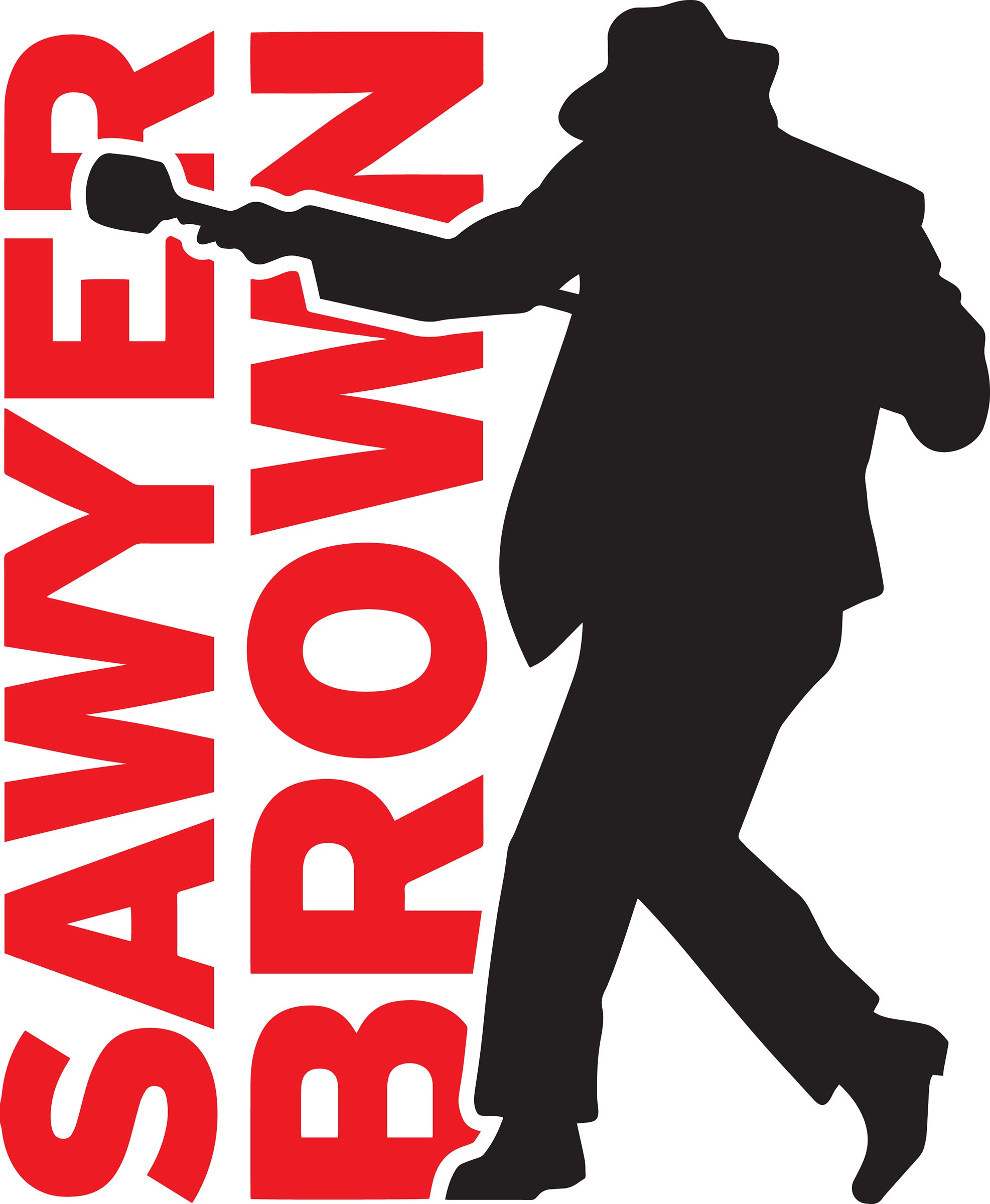 The world of Sawyer Brown is filled with dirt roads, small towns, little thrills, tiny moments and intimate connections... but mostly, it's about recognition of how major those things really can be: every day people seeing themselves in each other, the 5 men onstage and their songs. For the Apopka, Florida-bred band, these are songs of the common man delivered without mercy, only a relentless commitment to the freedom and fun that only a night out among good friends can allow.
"We came out of the notion we were there to entertain people, to make sure everybody had a good time," concedes creative catalyst Miller, known as much for his hyperkinetic performances as for writing "Some Girls Do," "The Dirt Road," "Hard To Say," "Step That Step," "This Time," "The Boys & Me," "Thank God For You" and "The Walk." "You're looking at a bunch of blue collar people here, who were raised to put the work in, to make sure the people are satisfied and who really love being on that stage and seeing the people letting it all go. Somebody once told me `If you can't have fun at a Sawyer Brown show, you can't have fun...' I don't know, but it would sure be nice if it was true."
After 23 years, 3500+ shows, gold and platinum albums, a smattering of awards and more long odds than any act you can think of, Sawyer Brown remains a band you can count on. Never ones to get above their raising, they have a deep appreciation for the heart of small towns, rural realities, lives lived in common places and truths so basic they go unnoticed.
"The energy onstage is what keeps the fans coming back - and their energy is part of what keeps us rocking so hard... and we only rock harder as the night goes on. For us, it's like the more we play, the harder they push us and the better it feels. After an hour and a half, we're slamming harder than when we hit the stage, and it just feels incredible."
Turned down by every label in Nashville - the only glimmer was Lyn Shults, working at Capitol, who also spotted Garth Brooks, who advised, "You're different, but you've got something. Different is hard, but when it hits, it sticks."
And so it has. With the longest uninterrupted run as a band currently in country music, Sawyer Brown's songs are an integral thread in the fabric of radio over the past 20 years. They didn't do it on pomp and circumstances, flash and sizzle - in spite of what the singer might've been wearing - but solid music, strong support and remembering to give their fans their best.
Taking no prisoners and laying waste to the country fans who show up has given Sawyer Brown the reputation of being a band the other acts don't want to follow, but it's also built them a fan-base that shows up no matter what. "It's crazy," Miller says. "It's almost like Jimmy Buffett's fans who come not because of the new record or the new song, but because they know they're gonna have fun. We've got kids who grew up listening to their parents' records coming now - and they're totally into it. But that's what you wanna do: maintain what you've created. When it's showing people a good time, well, that's a pretty great thing to have to keep up.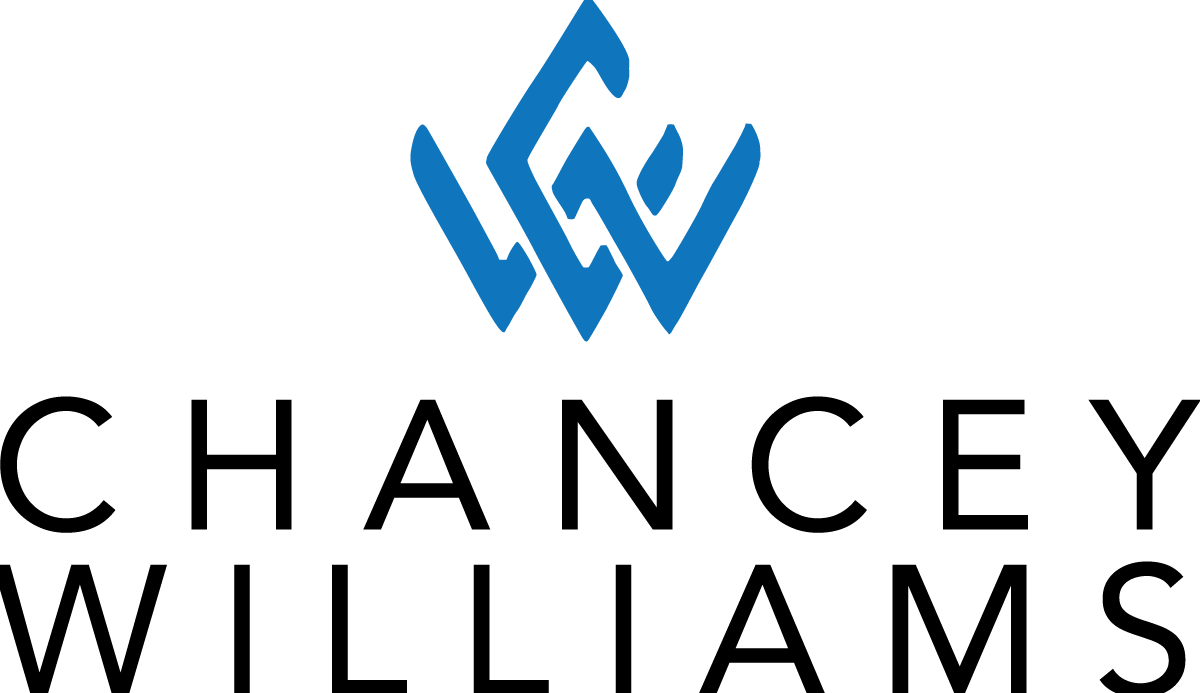 Saddle Bronc athlete turned neo-traditional country music sensation, Chancey Williams, has gone from competing on horseback to performing on center stage.
As one of only two artists (Chris LeDoux) to both compete in the rodeo and perform on the main stage at Cheyenne Frontier Days and the only singer/songwriter to be endorsed by CINCH®, Williams is the next authentic cowboy of country music.
Growing up on a ranch in the northeastern corner of Wyoming, Williams is one of the proud few hailing from Moorcroft, WY – a town so small it doesn't need stoplights. Rodeo, wrestling, and academic talents took him first to Casper College and then to the University of Wyoming. Chancey earned several degrees, including a Master's in Public Administration, but it was music and the camaraderie of the road that continues to take him all over the United States.
2021 brought a sense of "near normalcy" back on the road in many areas of the country. Chancey finished out last year with a tour sponsored by CINCH, a series of dates with Toby Keith, a sold-out show with Cody Johnson at the Ryman Auditorium, and an especially memorable concert as direct support for one of his idols, Alan Jackson. The National Finals Rodeo returned to Las Vegas and Chancey headlined the main showroom at South Point, "ground zero" at the most important rodeo event in the world.
Beginning 2022, Chancey was named iHeartRadio's 2022 Rocky Mountain Country Music Awards Entertainer of the Year. Williams also won Songwriter of the Year for 'The Saint' and Album of the Year for his most recent record produced with country hitmaker, Trent Wilmon, 3rd Street. Recently, The WME Artist has also inked a new development deal with radio programming legend John Marks, who also led Sirius/XM "The Highway," and then the Nashville office at Spotify.
Chancey's current tour includes multiple dates with Parker McCollum and an appearance at Cheyenne Frontier Days with Dierks Bentley.
Josh Dorr is a Nashville-based singer-songwriter originally from the coal mining town of Gillette, Wyoming, who joined the SMACKSongs roster in 2019. Dorr has had cuts by artists including Jordan Davis ("Lose You," "Selfish"), Noah Schnacky feat. Jimmie Allen ("Don't You Wanna Know"), Levi Hummon ("American Dream Girl"), Dylan Brady, Kolby Cooper, Sister Hazel, and more, in addition to releasing two EPs of his own. The second, titled Sundancer, featured the critically acclaimed song "Ready Or Not," and was released in November of 2017. Since then, Dorr has released songs such as "I Owe You A Beer," "Girl Talk," and Andrew Hyatt's current Canadian single "Close To You," as well as written songs for other artists.