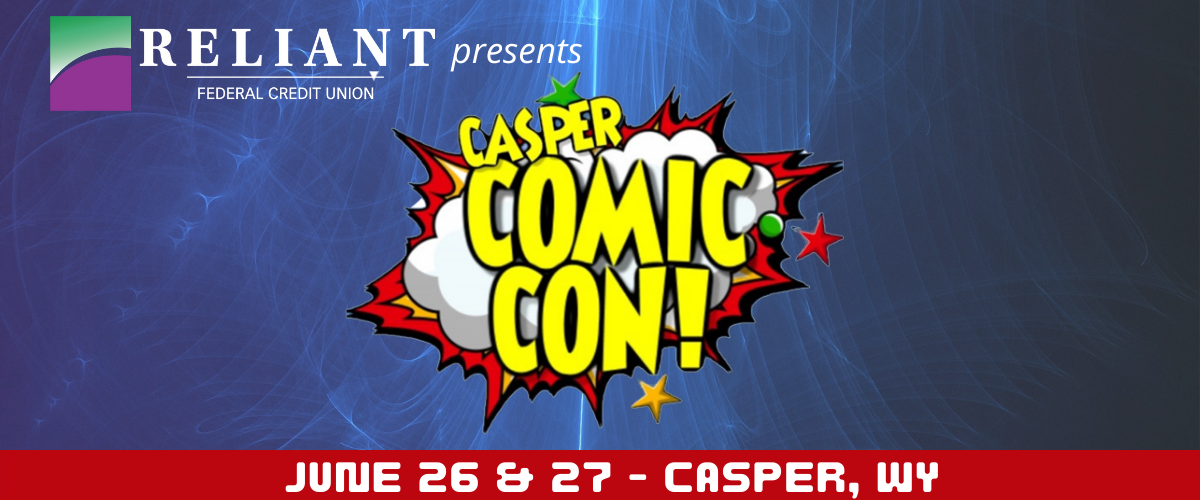 Reliant Federal Credit Union presents
Casper Comic Con
Reliant Federal Credit Union presents
Casper Comic Con
June
26
-
27
, 2021
Reliant Federal Credit Union presents
Casper Comic Con
Event Details
Reliant Federal Credit Union presents: CASPER COMIC CON
Saturday, June 26: 10 am to 6 pm
Sunday, June 27: 10 am to 4 pm
Featuring Mark "Kidwok" Britten
Comics, cosplay, art, and toys can all be found in one place! Vendors will be on hand for attendees who want to buy, sell, and trade comic books, toys, and pop culture memorabilia. There will be a costume contest, known as 'cosplay' with prizes for first, second, and third place in the Adult and Child categories. Child contest is for ages 14 and under. Additional character & prop appearances may be announced closer to the event.
Additional Ticket Information
2 Day Pass:
$18 Advance
$23 Day of Show
Saturday:
$13 Advance
$15 Day of Show
Sunday:
$11 Advance
$13 Day of Show
Ages 8 and under are free with a paid admission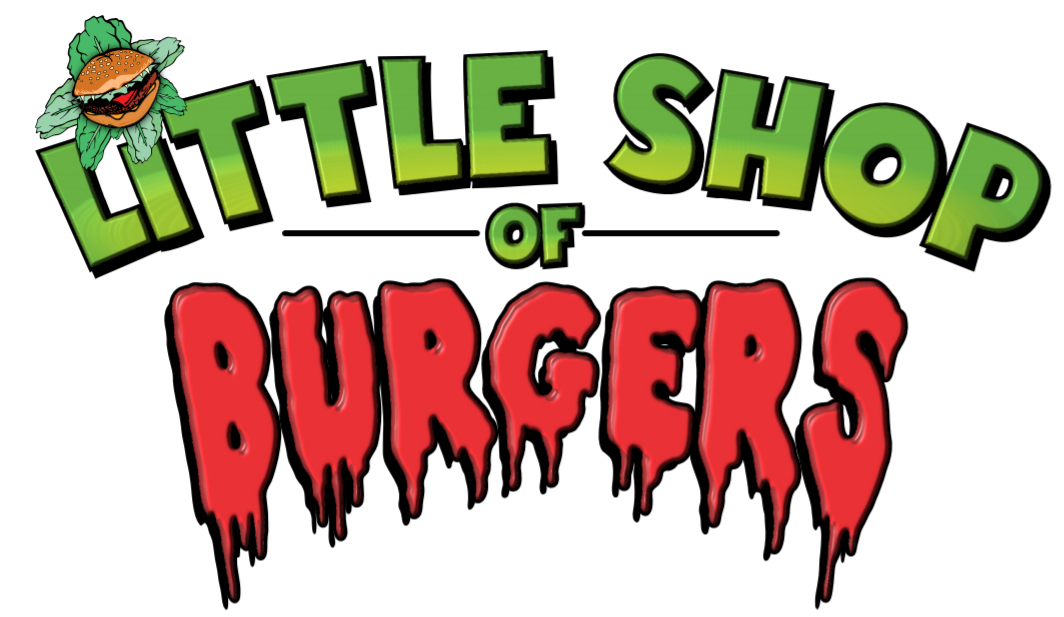 Little Shop of Burgers is sponsoring this year's Cosplay Contest. The adult's contest is Saturday at 3 pm and the kid's contest is Sunday at 3 pm. Adult's contest first place is $500, 2nd place is $200 and 3rd place is $100. Kid's contest first place is $100, 2nd place is $50 and runner ups are $25.
Vendor List as of May 20, 2021
Mark "Kidwok" Britten (Heard by a Billion Ears)
Mikes Comics (great comics at great prices)
Grey Dove Designs (crocheted animals, sacks, Plague Doctor dolls)
Phogg-It Cards and Games (Funko POPs, TCG Stuff)
Rocky Mountain Window Distributors
Carrie Merrill (Author)
Doc's Creation Studio (ceramic art and collectables)
Papaya Badger (art, pins, tote bags, keychains)
GoodGirl BodyArt (Henna and GLitter Tattoos)
A Place for Passion (Books, crystals, journals, wands, stones)
Castle Bravo Games LLC (card games)
Diamond in the Rough 307 (dream catchers, tarot readings, sage)
Yankey Doodles (art, coasters, magnets)
Panda Kitty Studios (cosplay wigs, accessories, custom plushies)
Super Soldier Customs (1/12 scale custom action figures, new toys)
Flaminggeek Art (art and collectables)
Feather in Your Cap (costumes, accessories, masks, more)
Toy Collectors (toys, collectables)
VRcade (virtual reality, xtreme laser tag)
Whirlwind Toys (Great toys, great prices)
Little Molden Books (Comics, Art, Keychains)
Brag Thingvold Art (original Comics, art prints)
Hite's TCG plus (Magic, Pokemon cards, supplies, games)
Vanderheiden Design (art)
3 Wheel Bicycle Podcast
Gamers Heaven (toys, comics, games, cards)
Monyfacepaint LLC (facepainting)
P.J. MacLayne (books)
Wispy Realms with Alpha Temptress Publishing (handmade fantasy figures and romance books)
Art from NOVA (art)
Kyle Tweedy (art)
SNS collectables (toys, art, POPs)
Clint's crap (comics, toys, cards, more)
Interested in being a vendor? Contact Clint at 913-961-4347 or email caspercon@yahoo.com.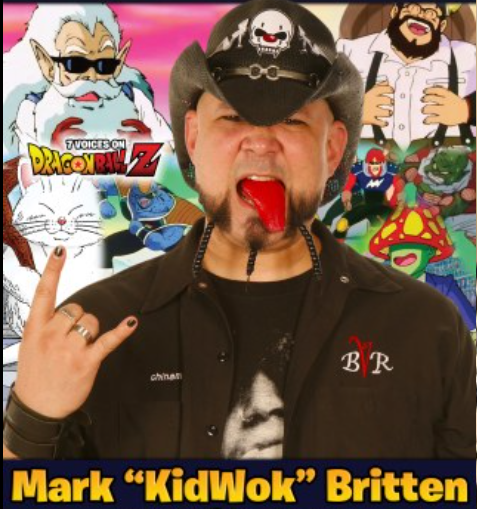 Mark "KidWok" Britten
7 voices on Dragon Ball Z (heard by OVER A BILLION ears!)
2 Vegas One-man shows at the Hard Rock Hotel and Casino with the late Heavy Metal Icon and drummer for Pantera, Vinnie Paul Abbott
"America's Got Talent" 2016 producer's callbacks, politely declined
8x on "The Bob & Tom Show" (syndicated in over 120 markets)
top 50 XM Satellite artist early 2000s
Covered 2002 Olympics in Salt Lake City, UT on Rock 99
NBC's "Last Comic Standing" appearance 2003
VH-1's Celebrity Rock N Roll Poker Tournament 2007 warm-up
FOX - " Pokerstars.net Million Dollar Challenge" 2010
as heard on "Pandora" under "KidWok" and "ChinaMan"
VO artist/producer collaborating on independent projects
The Hampton Inn & Suites is the host hotel for the Casper Comic Con.
Location:
1100 North Poplar Street
Casper, Wyoming 82601
Phone: 307-235-6668
You'll always get the complete package of amenities for one great rate at Hampton Inn & Suites Casper. Relax on the clean and fresh Hampton bed, stay connected with free high-speed internet access. Ask our friendly staff for tips on enjoying all the architectural, historic, and cultural attractions. Upgrade to a suite and enjoy additional amenities such as a sofa bed, wet bar, microwave, and refrigerator.