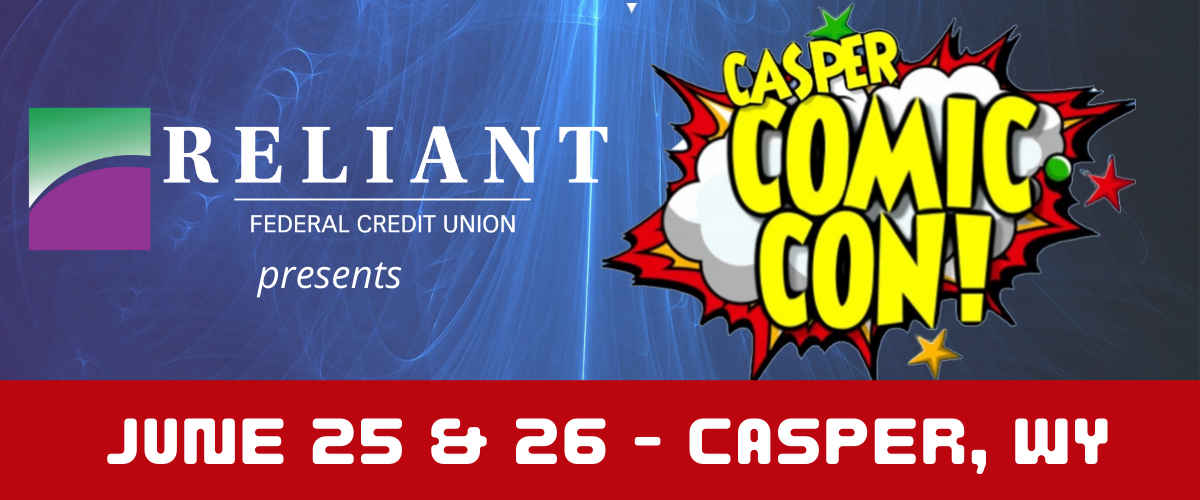 Reliant Federal Credit Union presents
Casper Comic Con
Reliant Federal Credit Union presents
Casper Comic Con
June
25
-
26
, 2022
Reliant Federal Credit Union presents
Casper Comic Con
Event Details
Saturday, June 25 from 10 am to 6 pm
Sunday, June 26 from 10 am to 4 pm
Reliant Federal Credit Union presents Casper Comic Con at the Ford Wyoming Center on Saturday and Sunday, June 25 and 26, 2022.
Comics, cosplay, art, and toys can all be found in one place! Vendors will be on hand for attendees who want to buy, sell, and trade comic books, toys, and pop culture memorabilia. We're working to add some panels and additional activities to this year's show. Celebrity Appearance by Sam de la Rosa from DC Comics, C. Andrew Nelson, and Alan Fernandes from Star Wars, plus, appearances by independent comic book artist Alfred Trujillo, and cosplayers Lexi Morales, Cara "Powergirl," and Colleen Cole.
Reliant Federal Credit Union will be hosting two BIG Giveaways this year!
Elijah Wood autographed, framed photo of Frodo (JSA authenticated signature).
A Pickle Rick Still from Rick and Morty signed by Dan Harmon (Beckett authenticated signature). Dan is the co-creator of the Adult Swim animated sitcom Rick and Morty.
Celebrity & Guest Appearances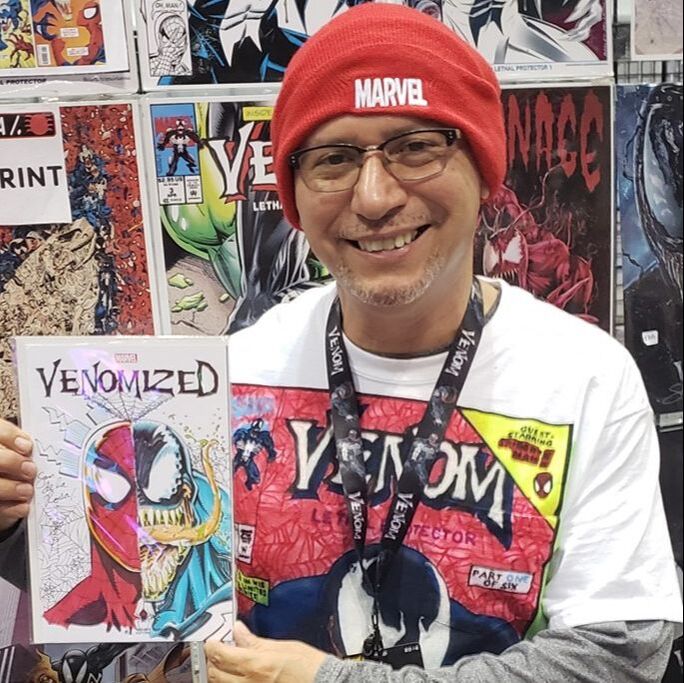 A native Texan, Sam de la Rosa had his first comic book credit appear in DC Comics' Action Comics #534. He provided finished art over layouts by Keith Pollard for Green Lantern #160 and then became the regular finishing artist starting on World's Finest #285, with layouts by Silver-Age Great, Rich Buckler. That same year, Sam caught the attention of Marvel Comics when Bob Layton and Mark Gruenwald asked him to finish pages of (Bob's) layouts on Hercules Prince of Power Mini Series, Issue #4 in 1982. His work on Hercules led to years of regular jobs for Marvel providing inks and finished art on various Spider-Man titles, Venom Lethal Protector, Venom Separation Anxiety, Captain America, Black Panther, Squadron Supreme, Iron Man, What-If, Dr. Strange, Daredevil, The Thing, Spider Woman, Indiana Jones, Star Wars, and others.
More info at https://www.samdelarosa.com/
---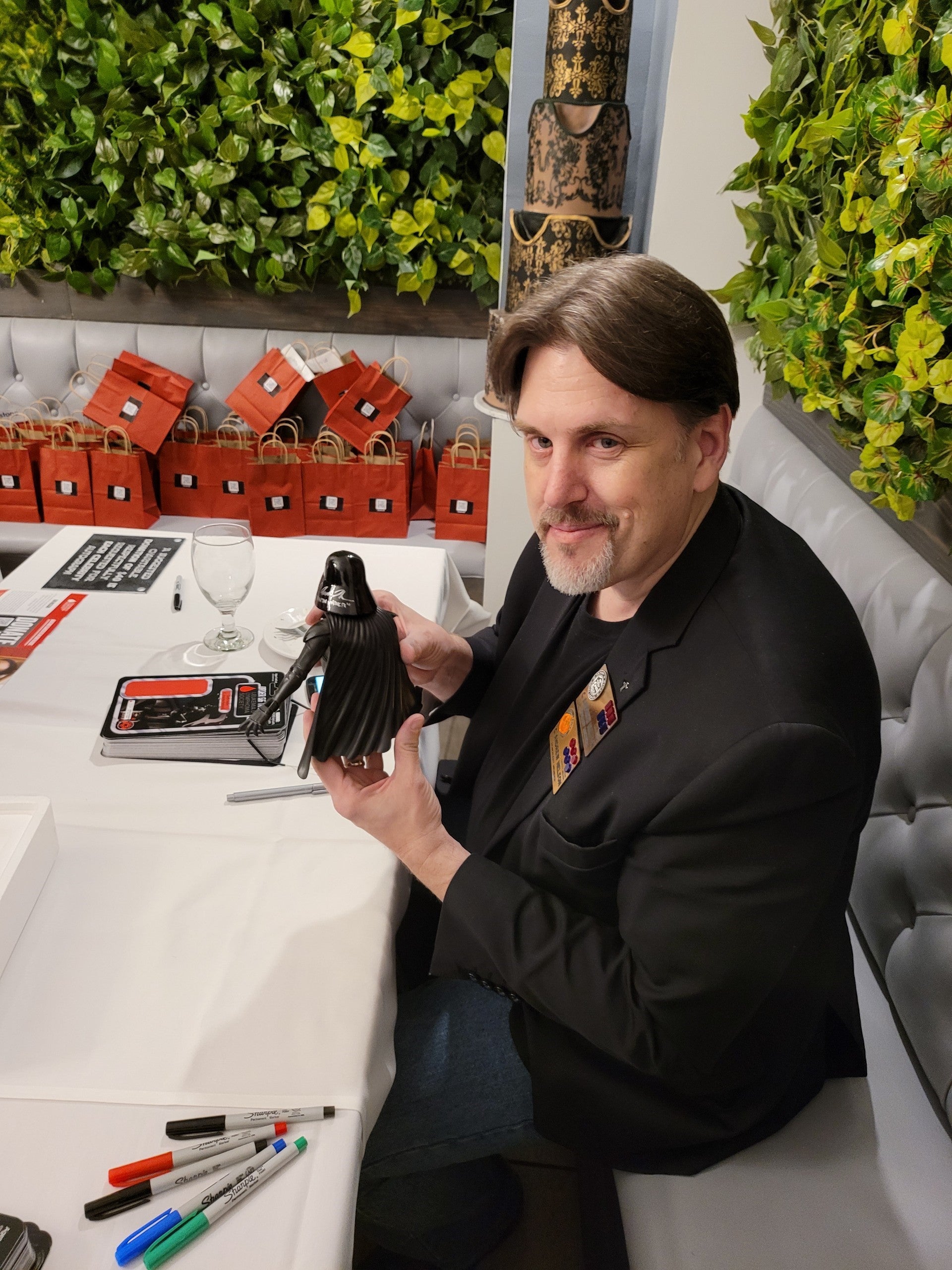 C. Andrew Nelson is best known for having played the iconic character of Darth Vader in the Special Edition re-release of the original Star Wars trilogy as well as in the Rebel Assault II and Dark Forces games from LucasArts. Andrew, who began playing Vader for Lucasfilm in 1994, has portrayed the infamous dark lord for film, commercials, television shows, print, games, and live appearances. He has managed to spend more time in the official Vader costume than any other actor.
---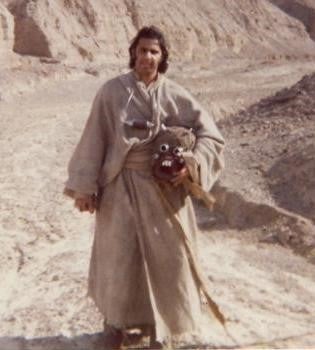 Alan Fernandes is the only living Tusken Raider from the original 1977 Star Wars (later renamed Episode IV: A New Hope). He was one of two animal trainers who worked with the elephant which played the Bantha in the desert scenes.
---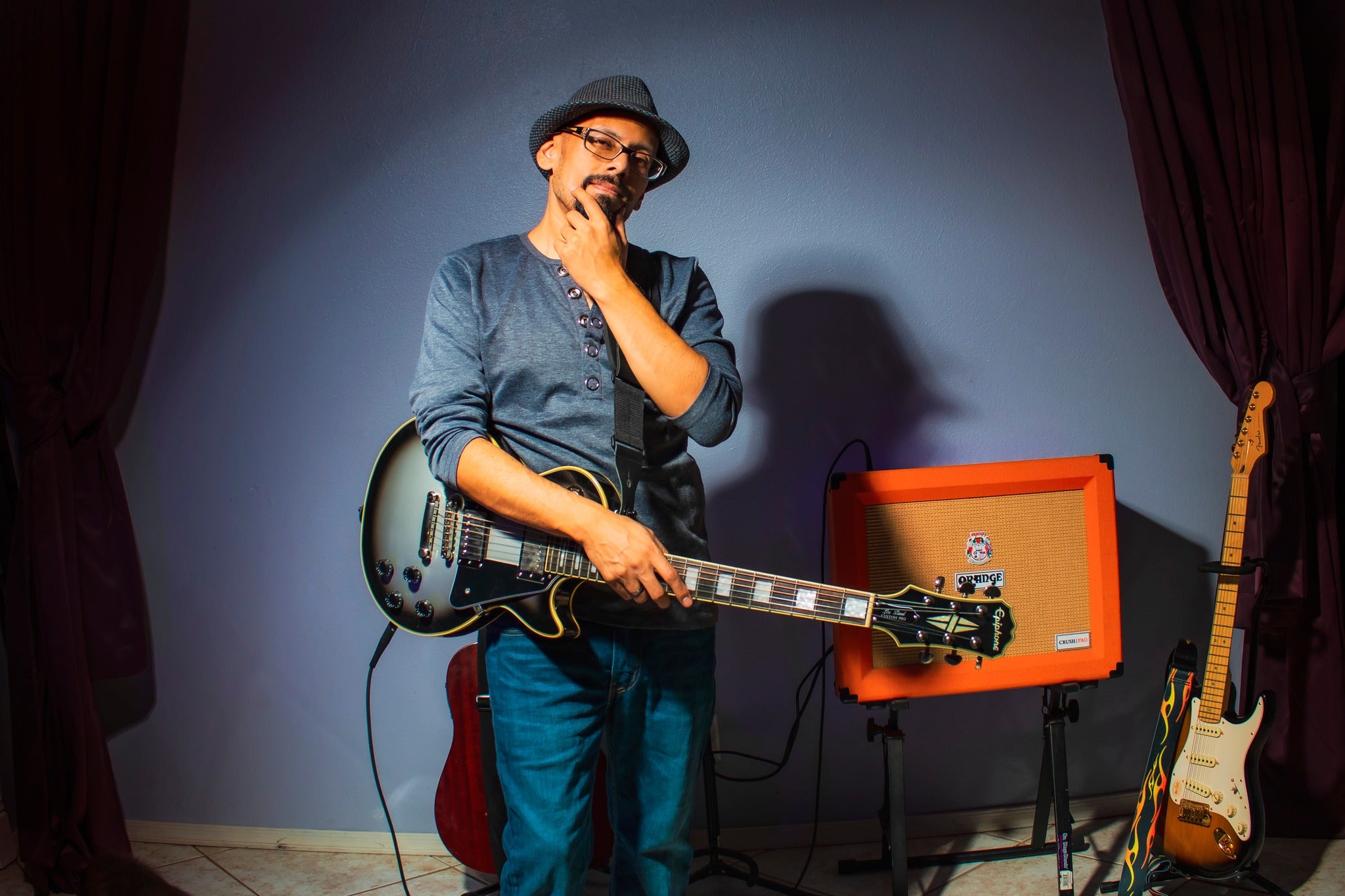 Alfred Trujillo is an independent comic book artist from Oaxaca, Mexico. His published resume includes titles from Coffin Comics, Dynamite, Codex Entertainment, Big City Comics, Zenescope Entertainment, and more. Alfred is co-creator on numerous comic book hits and is founder and co-owner of 183 Degree Studio alongside Cara Nicole. 183 Degree Studio also publishes cosplay books featuring Cara with Alfred's photography such as CONFESSIONS OF A COSPLAY DIVA. Alfred is honored to be a guest at international conventions in Canada, Mexico, and Colombia as well as national conventions across the U.S.
---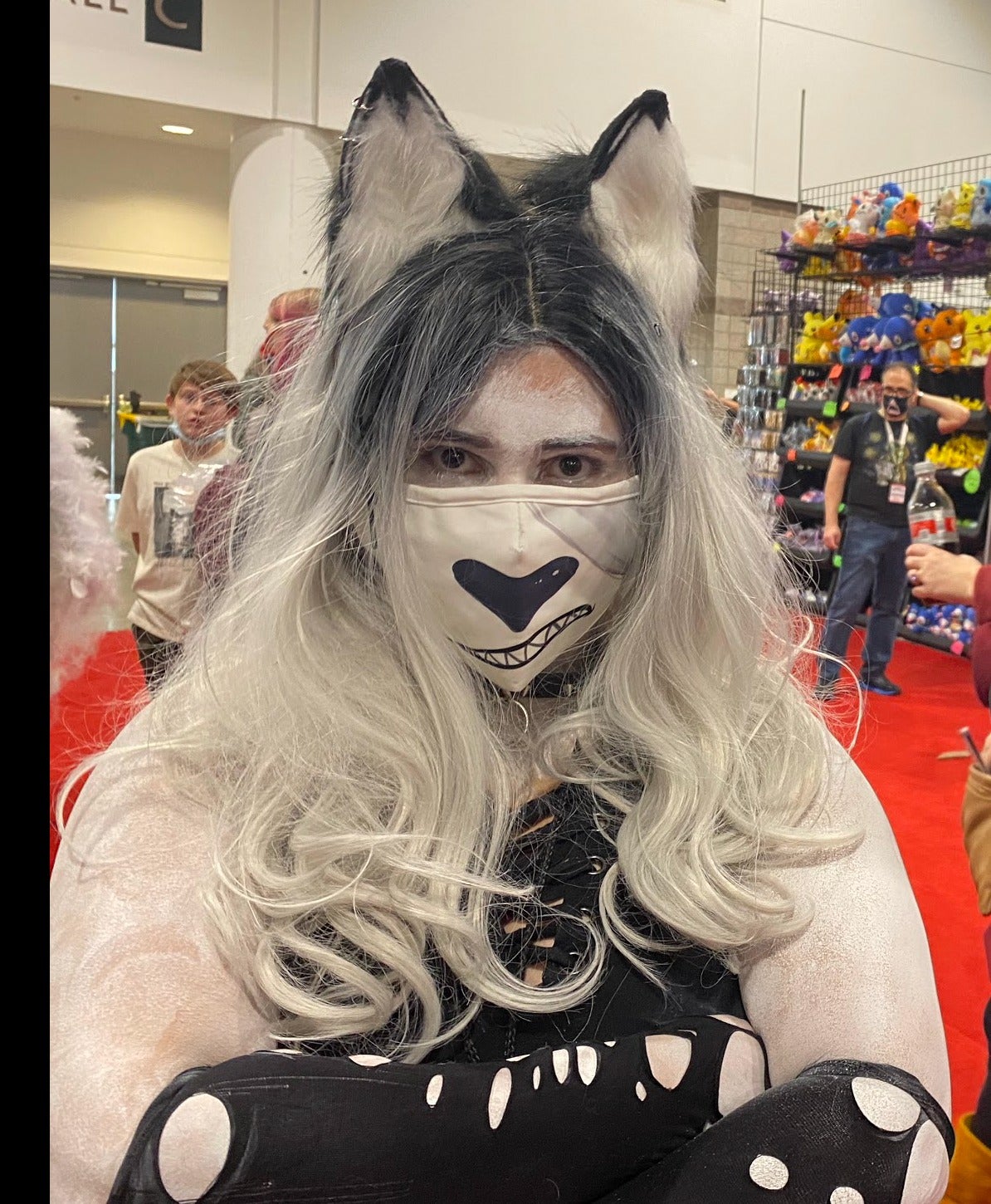 Colorado_Cosplay_ aka Lexi Morales is a cosplayer from Colorado who specializes in cosplaying more underrated characters. Her first cosplay was Gaz Membrane from Invader Zim. She made this cosplay in 2019 and since then, she has progressed in cosplay creation. She recently taught herself to sew and was able to create a new cosplay from it. She's always happy to help other cosplayers come up with ideas on how to execute certain aspects of a costume, and she's always happy to help people who want to get into cosplay. She also has done some prop repainting and really enjoys that.
---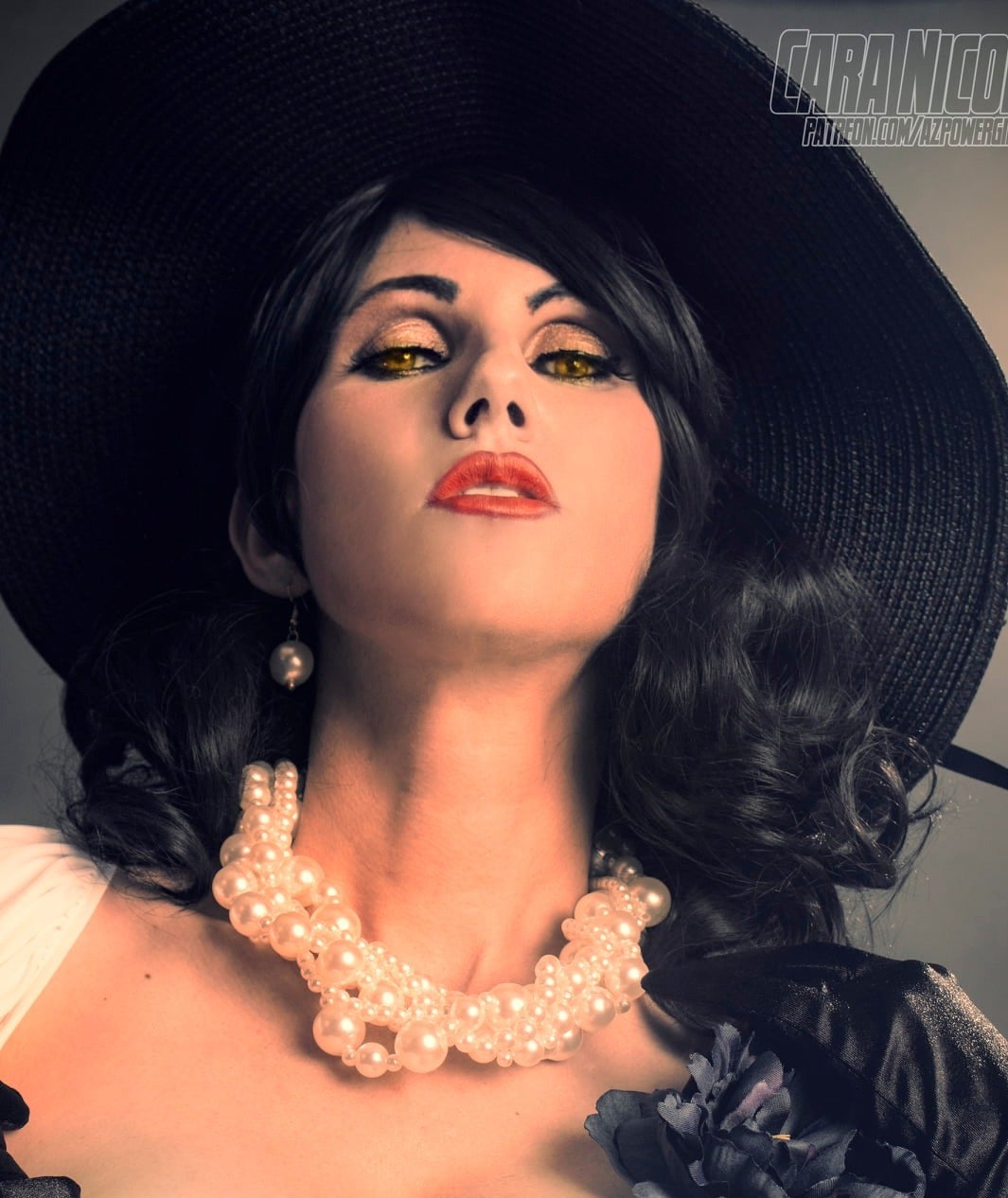 Cara "Powergirl" is a stellar cosplay sensation online and on the convention circuit. Cara has brought her unique brand of sassy cosplay stylings to the world with her successful book crowdfunding campaigns, calendars, comic books, and convention appearances. She also enjoys celebrity as the model for Magic: The Gathering, has earned great notoriety for her political contributions, and for her support of upcoming cosplayers in her informative panels on cosplay as a career. Music and stand-up comedy add to her showcase. Cara has graced the pages of Heavy Metal Magazine, Kotaku, Forbes, Bleeding Cool, and so many more.
---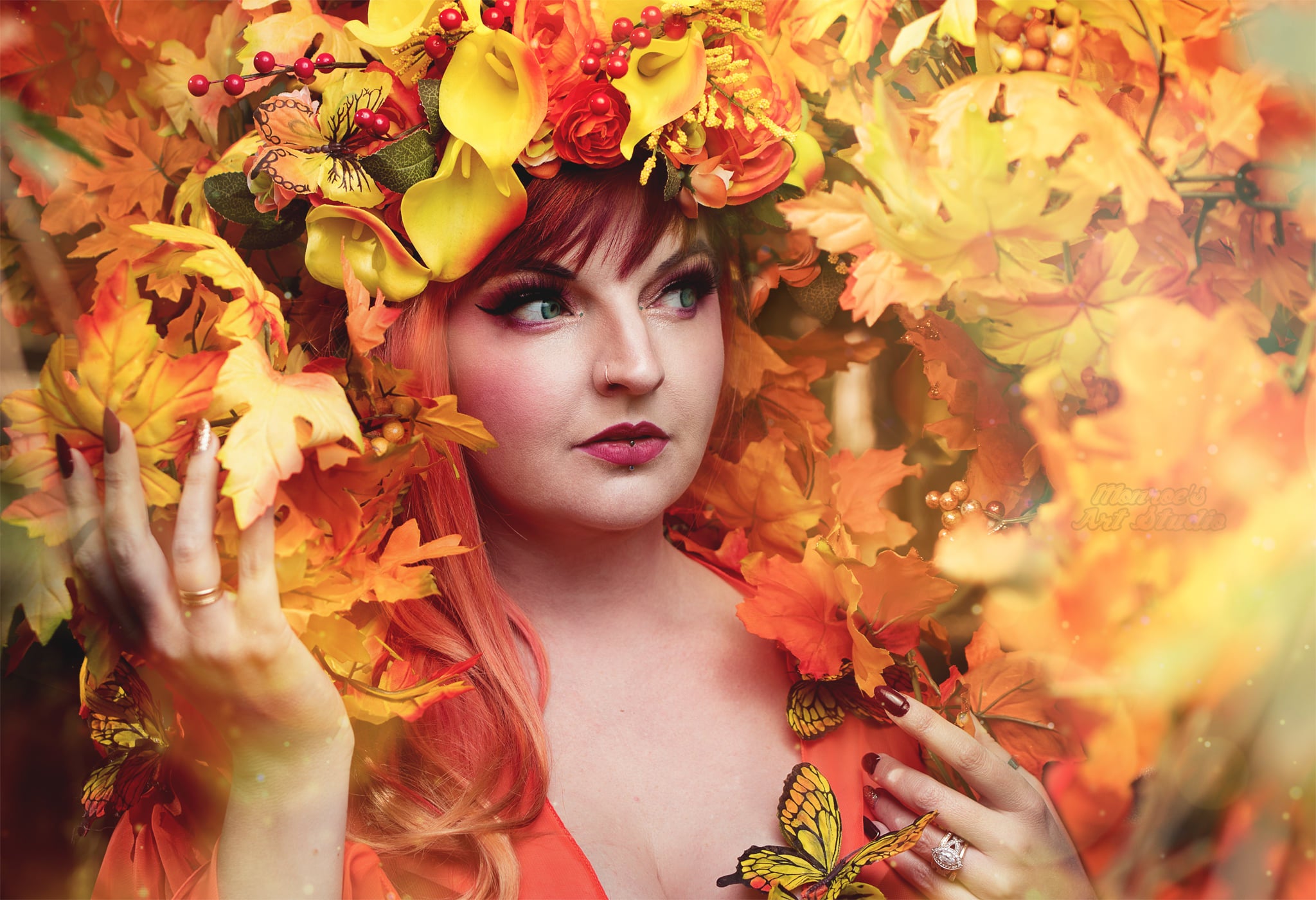 Colleen Cole is an avid tabletop and pc gamer, model, sci-fi lover, and comic enthusiast with a BA in Theatre, Colleen naturally gravitated toward the world of cosplay. Some of her favorite cosplays include Lady Death, Red Sonja, Ghost Rider, her OC Vivica, and her new Cenobite Priestess. Colleen is currently working on her first comic book, Coco's Hollow, which will hit Kickstarter April 5th, 2022. She's bringing her characters to life on-page as well as in cosplay. For more about her cosplay visit beacons.ai/colleencolemodel; For more about Coco's Hollow visit beacons.ai/cocoshollow
---
Each actor will be available for photos and autographs (may be subject to additional charges).
Check out these confirmed attractions and activities:
Old Town Family Fun will have laser tag
Oil City Axe Company will have axe throwing
Dungeons and Dragons Campaign courtesy of Game Crossing (10 am - 1 pm daily); Sign up will be at the con.
More activities are in the works. Check back soon.
Saturday, June 25
12:00 Noon: Cosplay without Breaking the Bank
1:00 pm: Cosplay Safety
2:00 pm: The Business of Cosplay
Sunday, June 26
12 Noon: Collectible Investing
1:00 pm: Cosplay on a Budget
2:00 pm: Cosplay for Beginners
Reliant Federal Credit Union
Sam de la Rosa
C. Andrew Nelson
Alan Fernandes
Hampton Inn
Little Shop of Burgers
Phogg-It Cards & Games
Black Sunday Tattoo
Oil City Axe Company
Old Town Family Fun
3 Wheel Bicycle Podcast (podcast)
8 Bit Flashback (gaming and tournament, and youtube channel host)
Art by BellaLeona (Artist)
Brian's Art (artist, will have con exclusive)
Carrie Merrill (author)
Castle Bravo Games LLC. (Games, misc.)
Clint's CRAP (comics, Cards, toys, custom toys, misc..)
Codiahs Comics (comics, toys, 3d prints)
Comic Wise (comics)
Diamond in the Rough (misc.)
Doc's Creation Studio (collectible ceramics)
Dragon Wyck (3d Printed gaming parts)
DT Toys (Win prizes playing this game)
Eli Benik (artist)
Feather in Your Cap (Steampunk accessories, clothing)
Gamer's Heaven (toys, comic books, collectibles)
Girl Scouts of Montana and Wyoming (COOKIES, Nmmmm!!!)
The Happy Merc (Toys, photos)
Hecate (artist)
Hite's TCG Plus (Non-sports trading game cards, Pokemon, Magic, etc..)
Jackie Avis (cosplay accessories, 3d printed parts)
James Toys (toys and collectibles)
Kyle Tweedy Illustrator (artist)
Little Molden Books (Comics, Art, more)
A Messy Kind of Marvelous (Soy candles, corks, pens, more)
Mike's Comics (Comic books from the 1940s to current)
Morbid Menagerie (art, jewelry)
National Guard (promotions)
Nerd Lizard Design (artist)
Nerds 4 Ever (comics, toys, art)
Nic's Bling Things (jewelry, tumblers, keychains)
Pac-Rat Collectibles (comics, mics)
Pantheon (Star Wars toys, POPs)
A Place for Passion (Tapestries, journals, wands, more)
Plushy Monsters (plushies, pouches, more)
Poverty Resistance Food Pantry (donations, face painting)
Retro Gamer Alan (video games older and newer)
RKB Creative Studio (Handcrafted keychains, misc.)
Ron Richard (author)
Shifty Shynx Art and Design (artist)
Sterile Candy (Hats, art, pins, keychains, more)
StitchToons (Hundreds of Disney's alien Stitch art prints)
TableTop Castle ( Games Toys Comics )
The Subtly Nerd Shop (jewelry, bags, candles, more)
Vanderheiden Design (Art, toys)
Wyld West Comics and Collectibles (comic books, toys, more)
Yankey Doodles (artist)
Calling all Casper Comic Con vendors, artists, and everyone else who would like to set up this year. Email Clint at caspercon@yahoo.com and he will send you the reservation form.
Have an idea or suggestion for this year's show? Email us.
The 2022 Casper Comic Con is presented by Reliant Federal Credit Union and sponsored by Black Sunday Tattoo, Little Shop of Burgers, Old Town Family Fun, Phogg-it Cards and Games, and Windy City Axe Company.
Two Day Pass tickets are $18 in advance and $23 on the day of the show; Saturday tickets are $13 in advance and $15 on the day of the show; Sunday tickets are $11 in advance and $13 on the day of the show. New in 2022 – a limited number of VIP tickets will be available. VIP Tickets are $35 per person and include a 2-day pass, a specialty VIP Bag for your shopping needs, VIP Lanyard and Badge, Free Concession Item, a Special Comic Con Art Print, and more.