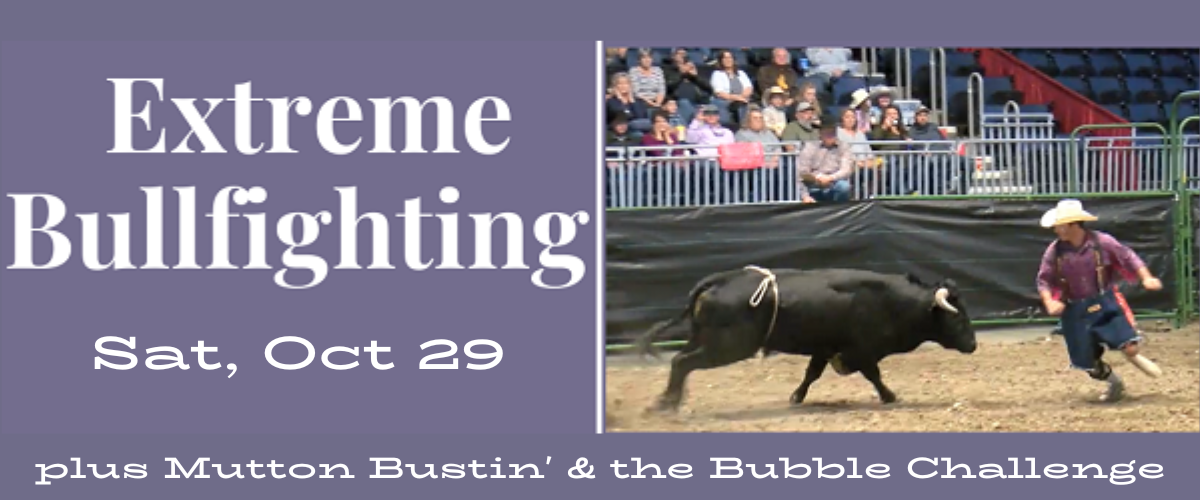 Extreme Bullfighting
plus Mutton Bustin' & the Surge Bubble Challenge
Extreme Bullfighting
plus Mutton Bustin' & the Surge Bubble Challenge
October
29
, 2022
Extreme Bullfighting
plus Mutton Bustin' & the Surge Bubble Challenge
Date

October

29

, 2022

Event Starts

7:00 PM

Ticket Prices

$25, $35, $60 and $100

Availability

On Sale Now

Doors Open

6:00 PM
Event Details
This is American Bull Fighting, no swords or capes, just man against beast. If you like the rodeo, bull riding, and calf roping, you'll love American Bull Fighting. Bring the whole family as the bullfighters try to survive and entertain for 40 seconds.

PLUS:
There will be two sessions of Mutton Bustin' for up to 9 kids per session. This sport is open to kids ages 4-7 years with a maximum weight of 65 pounds. The registration fee is $20 per person. Registration will begin at 6:00 pm on the night of the event. Equipment will be provided.
The Surge Bubble Challenge features teams competing to fill a pitcher in the middle of the arena. One team member will be in a bubble suit attempting to distract the bull, while the other team member attempts to fill their pitcher before the other team. Teams can register for a chance to participate by completing this Google Form.

Sponsored in-part by Boot Barn and White Claw Surge.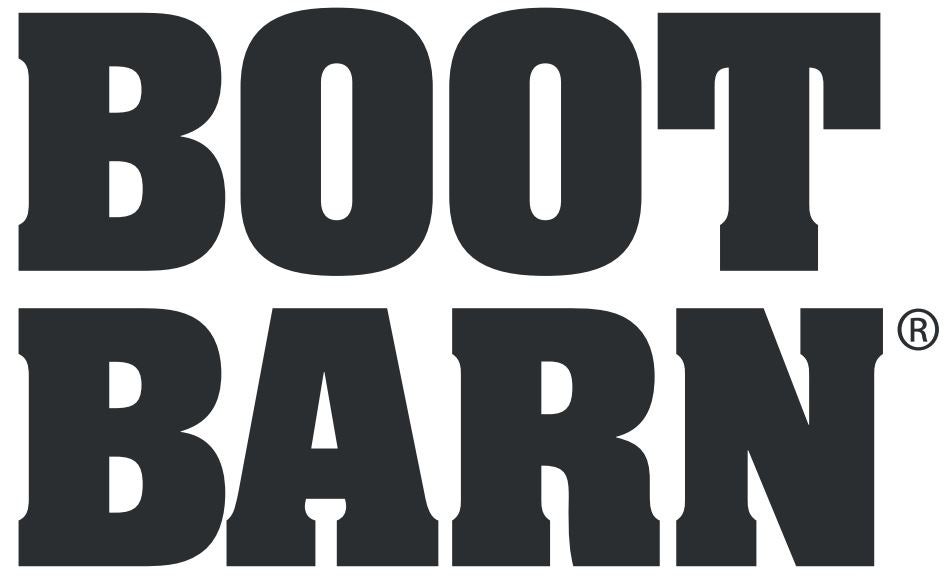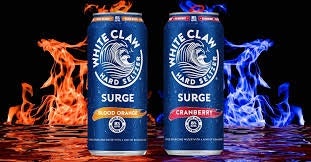 Additional Ticket Information
Regular tickets are $25 and $35. Fan 4-Packs are $100 and include four $35-level tickets plus a voucher for $10 off of a $20 purchase from the venue concession stand. Limited availability. The VIP Party Deck tickets are $60 per person. VIP tickets include admission to the show, access to the VIP Deck, VIP parking and VIP entrance. VIP area is for ages 21+ only.