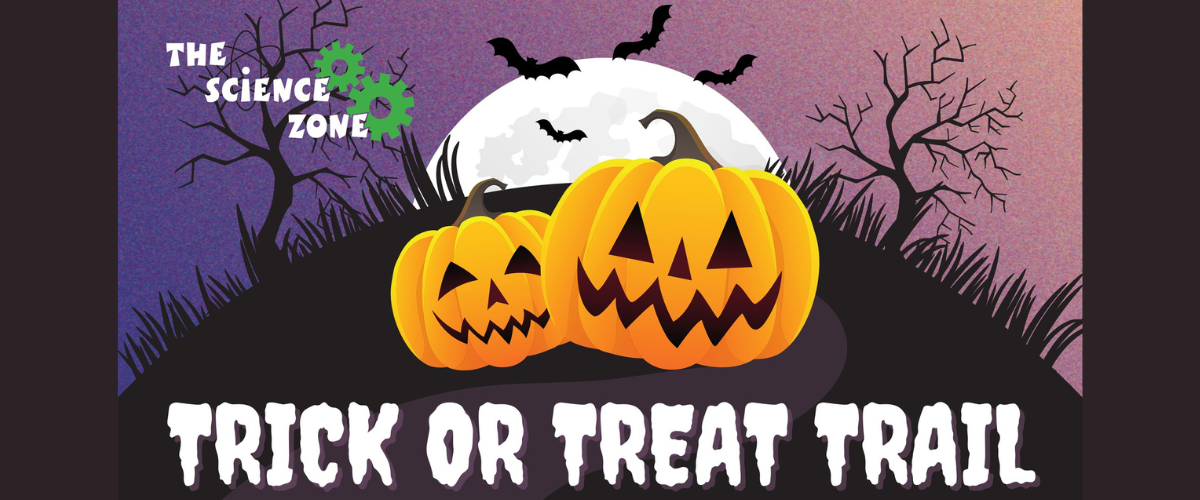 The Science Zone presents:
Trick or Treat Trail 2023
The Science Zone presents:
Trick or Treat Trail 2023
October
29
, 2023
The Science Zone presents:
Trick or Treat Trail 2023
Date

October

29

, 2023

Event Starts

2:00 PM

Doors Open

2:00 pm
Event Details
The Science Zone in Casper is hosting the Trick or Treat Trail, on Sunday, October 29th, at The Ford Wyoming Center.
This FREE event offers a safe trick-or-treating environment where visitors will wind through the Treat Trail collecting candy and goodies from local vendors and finding spooky decorations.
The day will also host a costume contest with the winner walking away with a special prize.
Time will be set aside for guests with special needs to go through the Treat Trail between 2:00 and 2:45 pm, with the trail opening up to the general public between 3:00 and 7:00 pm.
The Science Zone is a Casper-based museum focusing on Science, Technology, Engineering, Art, and Math and is geared for guests of all ages. For more information on the museum or its programs, please visit www.thesciencezone.org.
The event would not be possible without several sponsors and vendors including Once Upon a Child, Hilltop National Bank, the Ford Wyoming Center, and many more.
To get involved and be included as a sponsor in this event, please contact Keri at The Science Zone.
Sponsorship & Vendor Info
The Ford Wyoming Center is once again partnering with the Science Zone to present Trick or Treat Trail 2023 on Sunday, October 29th. This is a safe, fun, and FREE event for kids of all ages. We're expecting over 5,000 people to walk the trail this year and becoming a sponsor for the tail is a great way to put your business in front of Casper's youth and their parents. Sponsorship options start at $150. Please see this PDF for more information.